The ATR (Average True Range) Bands indicator for MT4 is a volatility indicator that uses the Average True Range (ATR) to show volatility in the market.
This technical indicator has many functions, including a volatility detector, support/resistance tool, trend analysis tool, and trend reversal tool. For instance, it contracts and expands to show low or high volatility in the asset price.
Moreover, it helps identify the best areas for trade entries and exits. This is much better than the Bollinger Bands because of the important role that the ATR plays.
Furthermore, the indicator is simple and suits new, intermediate, and advanced traders. It can also be used with different trading styles, including scalping, day/intraday, and swing trading.
ATR Bands Features
Though the indicator looks like the Bollinger Bands, it functions differently. The upper and lower bands show the higher and lower range of the price. Thus, the bands are calculated using the average true price range.
Buy and Sell Strategies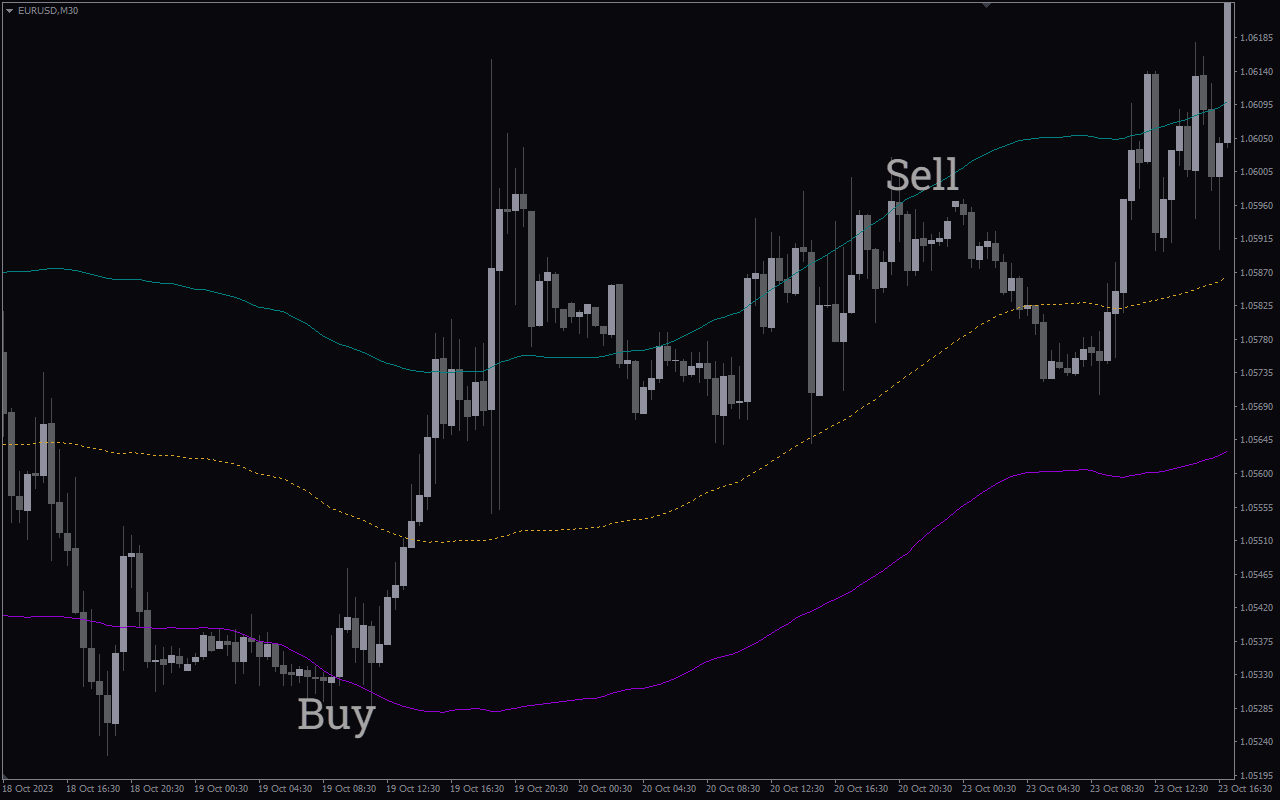 Buy signal: Wait for the price to reach the lower band of the indicator and observe potential price rejection. If these conditions align, consider initiating a buy position once a bullish reversal candlestick pattern forms.
Sell signal: Conversely, if you're looking to sell, wait for the price to reach the upper band of the indicator. Keep an eye out for signs of downward price rejection. When the conditions are met, consider opening a sell position after a bearish reversal candlestick pattern emerges.
The ATR Bands indicator in MT4 serves a dual purpose: it measures trend volatility and helps you make well-timed trade entries and exits. It's a valuable tool for identifying trend reversals, volatility, breakouts, and the continuation of trends. Best of all, this indicator is available for download at no cost.
ATR Bands Indicator Settings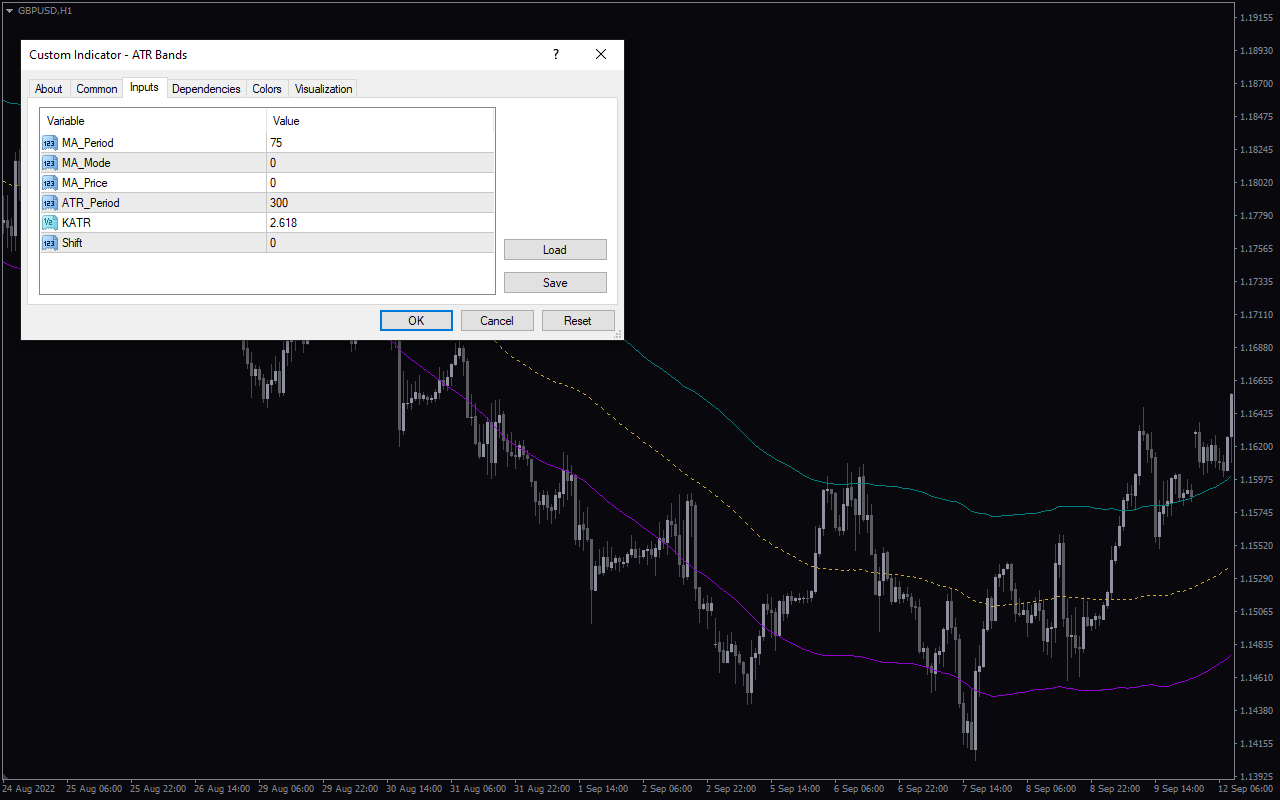 MA_Period: Input an MA_Period value.
MA_Mode: Input an MA_Mode value.
MA_Price: Input an MA_Price value.
ATR_Period: Input an ATR_Period value.
KATR: Input a KATR value.
Shift: Input a Shift value.