The Cronex Impulse MACD Indicator is a trend analysis tool for the MetaTrader 5 (MT5) platform that shows the trend reversal and direction of the Forex market. It is an optimized version of the traditional MACD indicator developed to identify trading opportunities with better accuracy.
The indicator uses the MACD MA line and the zero line to detect impulsive movement of the price and the potential market direction. It suggests a potential bullish move when the histogram bar of the MACD crosses and remains above the zero line. Similarly, a potential bearish trend is signaled when the histogram bar closes below the zero line.
The signals of the Cronex Impulse MACD indicator are optimized and more accurate than the traditional MACD. Nevertheless, the indicator isn't insusceptible to false signals. Therefore, price action/other technical indicators should be used to make informed decisions.
Features of the Indicator
The Cronex Impulse MACD indicator for MT4 analyzes the financial market on a separate window below the chart, which enables a clear view of the candlesticks. It can also adjust to different timeframes and market conditions. Lastly, the parameters of the indicator can be modified to suit the trading style of a trader.
Benefits of Using the Indicator
Trend Identification: The indicator provides Forex traders with accurate short and mid-term trend direction of the market.
Signal Confirmation: This modified version of the MACD indicator provides additional confirmation that filters false signals to identify optimal trading opportunities.
Trade Entry Confluence: The indicator can be used as a confluence along with the trading strategy of Forex traders to make objective trading decisions.
Indicator Description Settings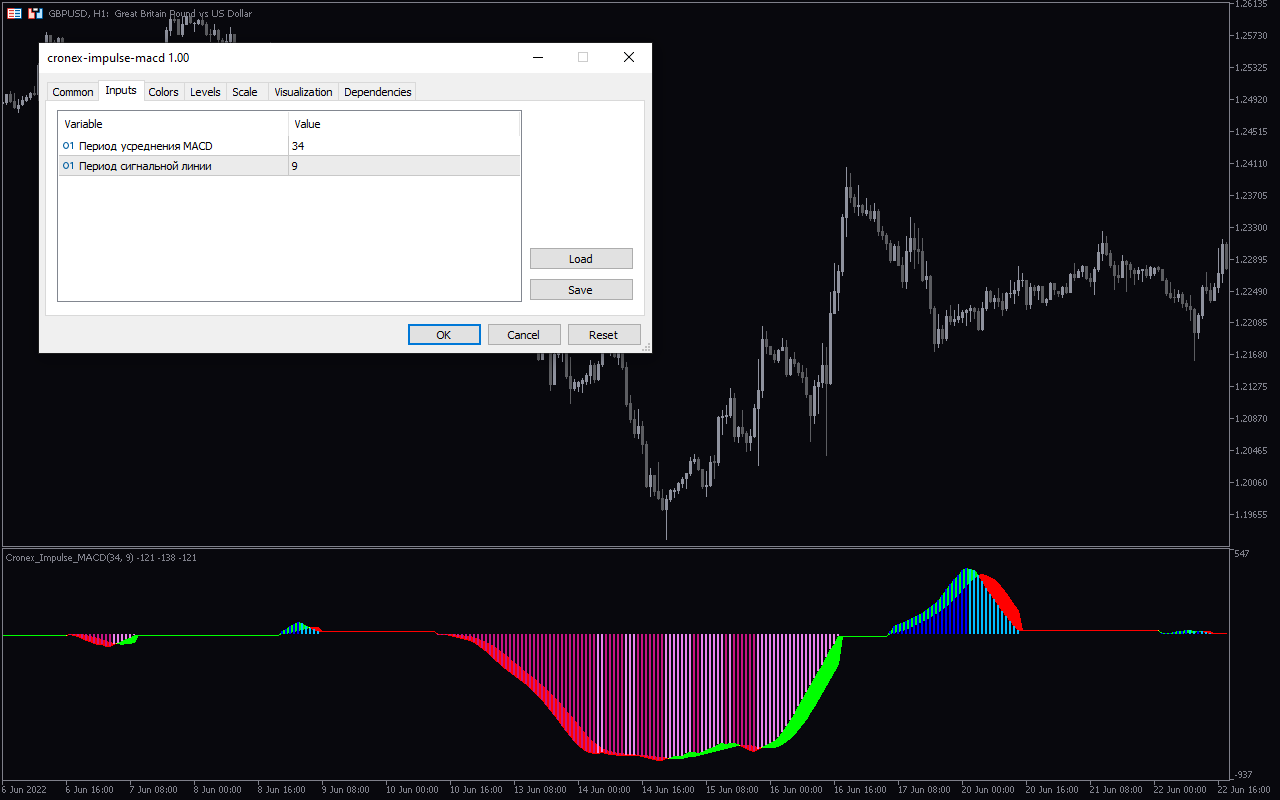 The indicator comes with the following customizable settings:
Period MACD: This defines the period of the MACD
Signal Line Period: This determines the period of the moving average signal line.