The Pivot Points All-In-One Indicator combines key techniques for creating reversal levels. This makes it easy to integrate into your trading system. Support and resistance levels are among the most used technical analysis tools. Their popularity stems from their precision in identifying pivot points for trend reversals.
The Pivot Points indicator automatically marks these levels on the MT4 terminal chart. Price movement can change direction when interacting with these levels, offering trade opportunities with profit potential. Moreover, breakouts above or below the levels offer great trading opportunities.
Notably, this indicator uniquely blends Classical, Woodie, Fibonacci, and Camarilla methods for constructing reversal levels.
Pivot Points All-In-One Features
The indicator determines and plots possible reversal areas on the charts. Blue lines indicate pivot points, green lines indicate support levels, and red lines show resistance levels.
It helps determine ideal areas to place stop loss and take profit
Buy and Sell Strategies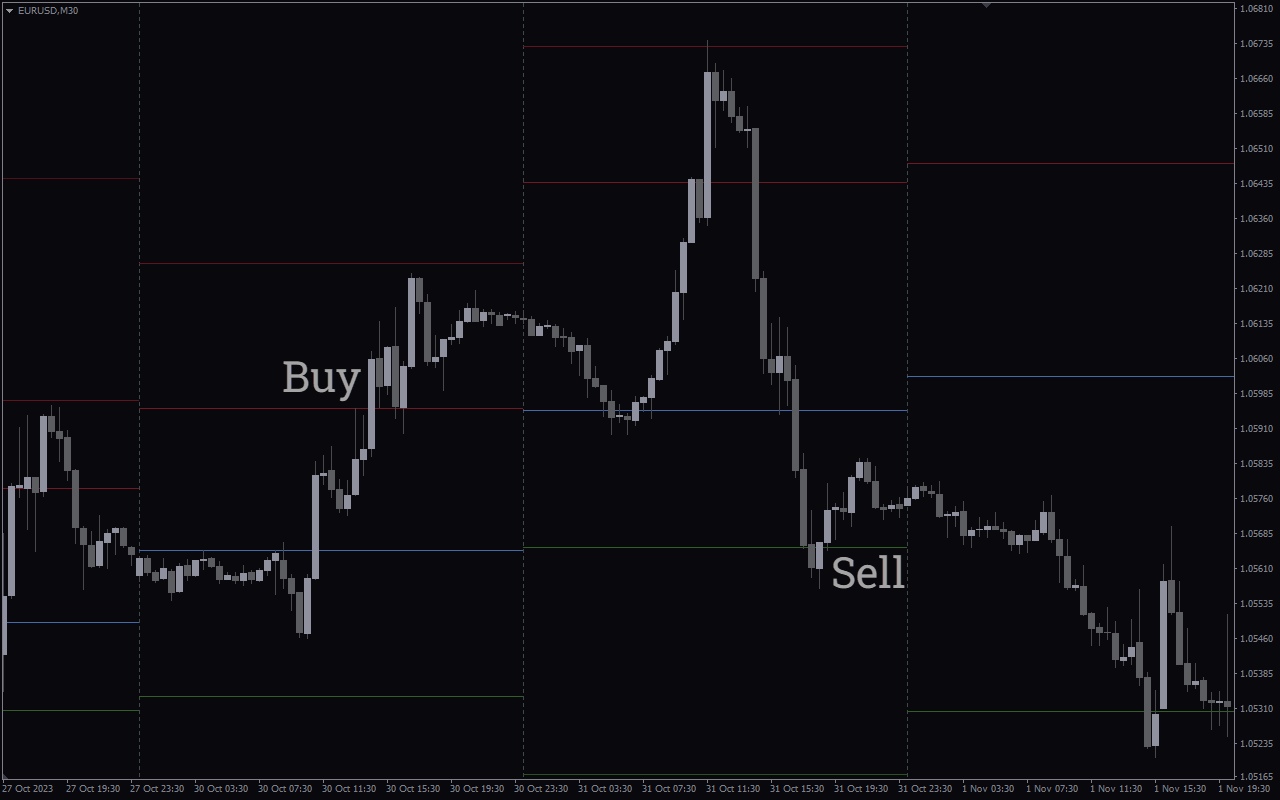 Bullish Signal (BUY)
For a bullish signal, wait for the price to break above a resistance line in an uptrend. Place your buy entry on the next bullish candle and your stop loss below the pivot point.
Bearish Signal (SELL)
For a bearish signal, wait for the price to break below a support line in a downtrend. Place your sell entry on the next bearish candle with your stop loss above the pivot point.
Exit Strategy
You can exit your trades on subsequent support and resistance levels depending on your risk-reward ratio.
The Pivot Points All-In-One indicator for MT4 is excellent for identifying possible reversal areas. Moreover, it allows traders to profit from breakouts at these support and resistance levels. However, like any other indicator, you should use it with other technical analysis tools for better results.