Technical analysts use indicators and price activity to determine when to enter and leave a trade. However, other indicators necessitate in-depth examination to identify price direction. This implies you must be alert for potential market reversals, continuations, and breakouts to capitalize on winning transactions.
As a result, a small error will declare your analysis null and void. Fortunately, there are basic indicators that provide traders with clear entry and exit indications. For example, the Forex Entry Point indicator eliminates the need for analysis. The indicator handles everything for you. It lacks the gigantic lines and hues that make the price chart difficult to read.
The best feature is using the indicator with other trading techniques. Furthermore, you can utilize it at any time frame. You can utilize it for scalping in 1 minute and 5 minutes. You can use longer periods, such as one hour, four hours, and a day.
The indicator applies to any currency pair, including major and cross-USD pairs. However, it works well in extremely volatile pairs like GBP/JPY. Furthermore, because it does not require much analytical work, the indicator may be employed by both experienced traders and newcomers.
Features Of The Indicator
Here are some of the features of the indicator
Various entrance signals: The indicator provides various entry signals, such as breakouts, reversals, and continuations.
Customizable parameters: The indicator's settings can be modified to filter out false signals and signals contrary to the trend.
Alert notifications: The indicator can generate alert notifications when it generates a signal, ensuring you never miss a trade opportunity.
Wide range of markets: You can use the indicator to trade currencies, equities, metals, indexes, commodities, and cryptocurrencies.
Buy Sell Signal
You now have a clear picture of the indicator. You're wondering how you may use the indicator to generate profitable buy and sell signals.
The indicator produces two colors: aqua and magenta. An aqua color on the Forex entry point indicator shows a buy signal. You must wait till the bar closes to enter the trade. Place your stop-loss slightly below the previous low. Place your take profit based on your risk-to-reward ratio.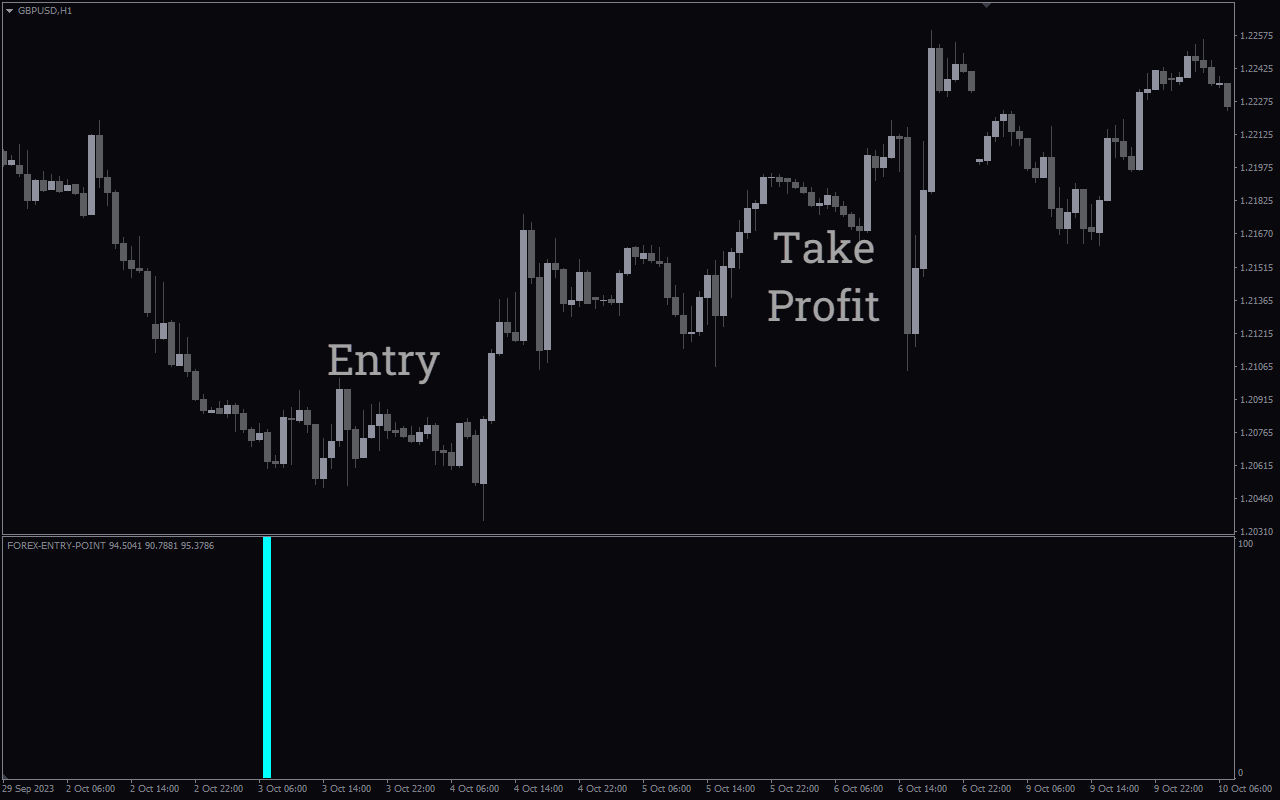 A sell signal, on the other hand, emerges when the indicator emits a vertical magenta color. Also, wait until the bar closes to get a true signal. Place your stop loss slightly above the previous high. Place your take profit based on your risk-to-reward ratio.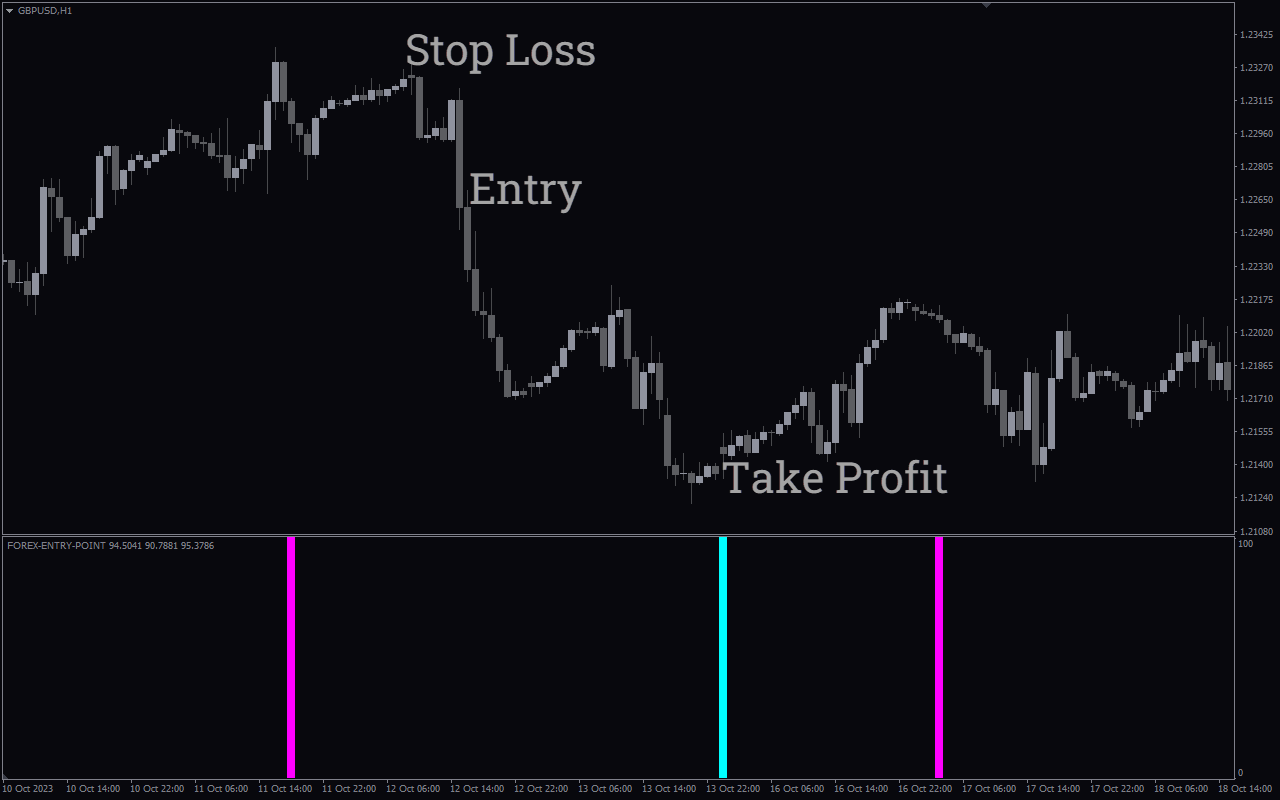 The Forex entry point indicator is one of the simplest to use. All you have to do is wait for the indicator to produce the color and then jump in to take advantage of the trading opportunity. Furthermore, even inexperienced traders can benefit from this indicator. The forex entry point, like other indicators, works best when combined with others to get more accurate signals.