The Buy Sell Volume indicator gauges price movement strength and weakness. In the market, we aim to join strong bullish or bearish trends. There are various methods for measuring trend strength. Volume is a key factor for assessing the strength behind breakouts and trend-following moves.
This indicator continually compares bullish and bearish price strength. It doesn't provide direct buy/sell signals but aids in selecting good trades based on volume strength. Volume is vital for analyzing currency pairs and stocks as it reflects asset demand.
The buy sell volume indicator can be used to trade breakouts. A surge in volume after a breakout can be used to confirm a strong breakout.
At the same time, the indicator is good for showing overbought and oversold conditions. When there is an extreme increase in volume, it might show that the market is oversold or overbought.
Buy Sell Volume Features
Buy and sell volume figures: These figures help traders identify strong trends in the market.
Volume-based signals: The indicator shows when there are sudden spikes in volume, which is useful for finding trading opportunities.
Buy And Sell Strategies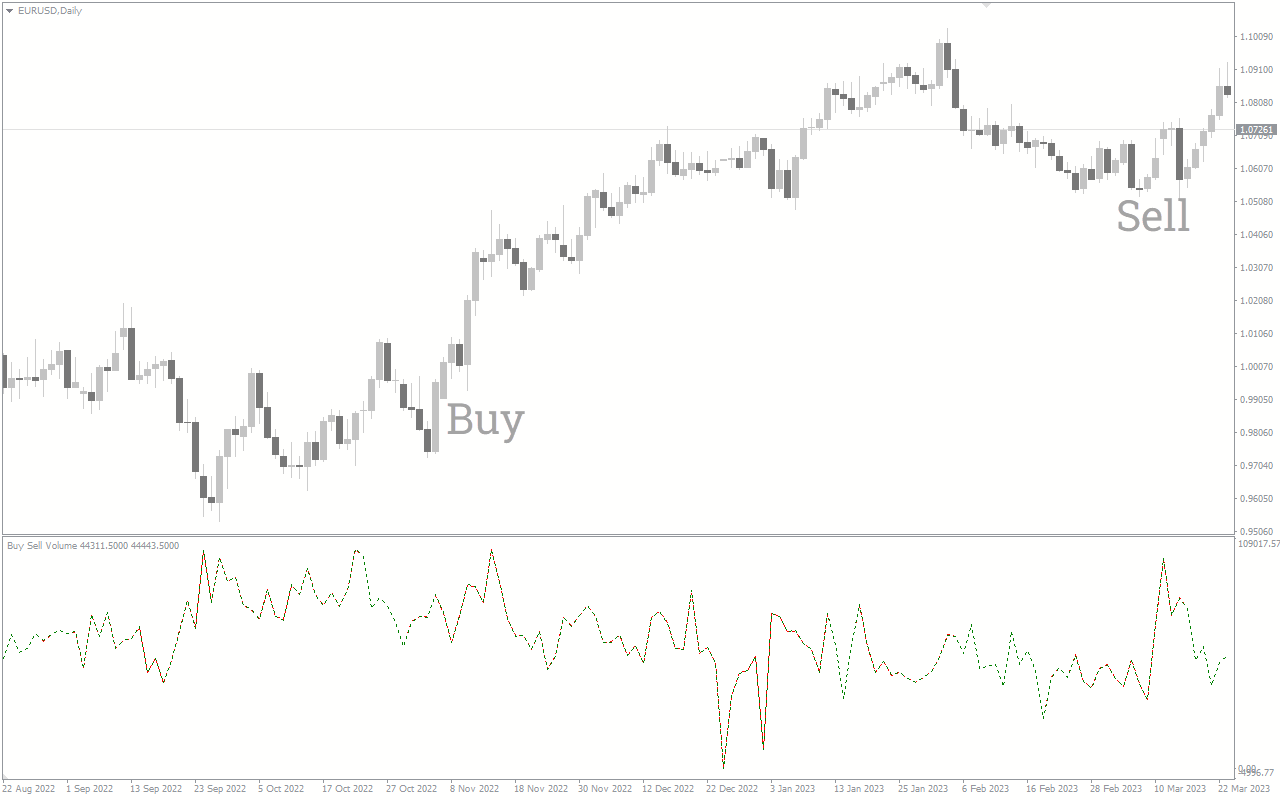 Bullish signal (BUY)
Wait for the buy sell volume indicator to show an abnormal spike in a downtrend. This spike is a sign that the market may be oversold. Place a buy entry depending on your strategy with appropriate stop loss and targets.
Bearish signal (SELL)
Wait for the indicator to show an abnormal spike in volume in an uptrend. The spike is an indicator of an overbought condition in the market. Place a sell entry according to your strategy with appropriate stop loss and targets.
Obtaining accurate volume results is crucial for technical analysis. The Buy Sell volume indicator is simple, effective, and beginner-friendly.