The Best Scalping indicator for MT4 simplifies trading using buy/sell arrows to determine market momentum. When the market strengthens, this indicator gives buy and sell signals, making it ideal for fast-paced forex trading. Its signals resemble the Buy Sell Signals indicator.
This indicator excels in strongly trending or range-bound markets but performs poorly during market uncertainty or high volatility. It uses advanced technical analysis to spot short-term trends and entry points, typically offering trades with an average of five to seven pips.
When the signals trigger, they often lead to significant gains, marking the start of a new trend or trend reversal.
Best Scalping Features
It works with all currency pairs.
It gives clear buy and sell signals with blue and red arrows, respectively.
It is simple, allowing new and advanced traders to use it.
Buy and Sell Strategies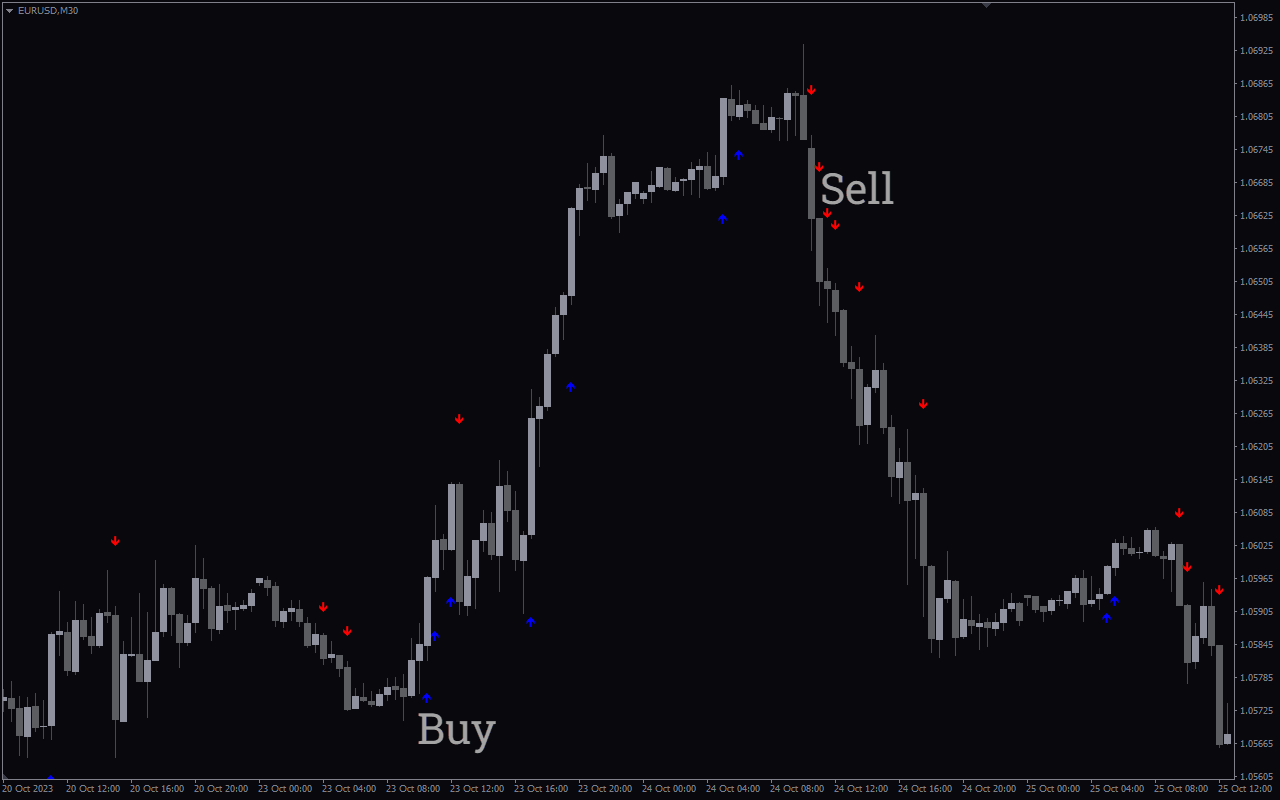 Bullish signal (Buy)
For a buy entry, wait for the indicator to show a blue arrow. Enter your position and place your stop loss slightly below the entry.
Bearish signal (Sell)
For a sell entry, wait for the indicator to show a red arrow. Enter your sell position and place a stop loss slightly above the entry.
Exit strategy
For exits, wait for the indicator to show an arrow of the opposite color. For a buy position, exit on a red arrow, and for a bearish position, exit on a blue arrow.
The Best Scalping indicator delivers high-quality buy and sell signals. To enhance your trading approach, you can integrate this indicator with additional technical analysis techniques.